Finished Metal & Wood Art Designs For Sale
Stop on in to our retail shop (in Withee, Wisconsin) to see a wide variety of pre-made metal and wood designs that we have all ready for you to take home! Or, just come in to browse through our inventory! It may just give you some ideas for gifting those special gifts for that special person in your life!
DJ's Metal Art Retail Shop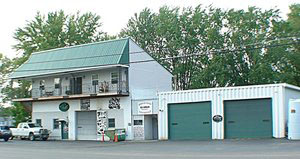 602 East Mill Street, Withee, WI 54498
You will, also, find DJ's Metal Art Designs Online at
Midwest Craft Connection Gifts & Crafts Store
You will, also, find some of the finished metal art designs that DJ has already created on sale now at Midwest Craft Connection.
Each of the metal art designs, listed, have a powdercoat finish, as noted in the individual product descriptions.
If you are interested in a different powdercoating color or a metal finish option, besides what is shown on any of the items, please contact DJ for other options available.
All items will ship via ground shipping. For quantities of over 10 items, please call us for accurate shipping prices.